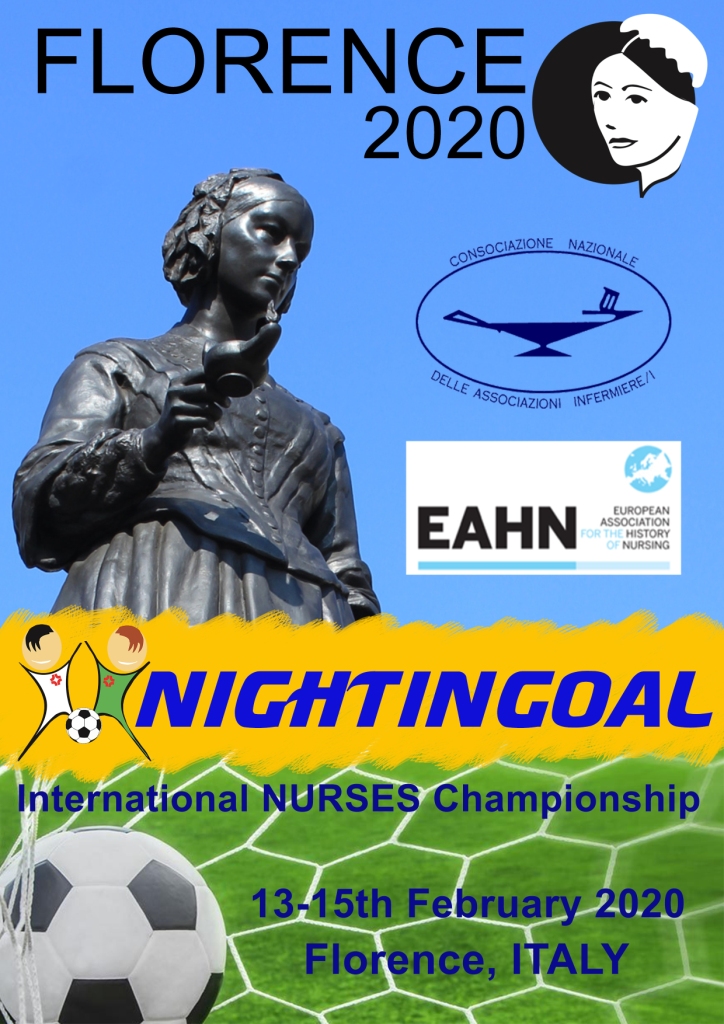 In 2020 we are going to celebrate the bicentenary of Florence Nightingale's birth: several events are being planned in the city where she was born, the most important being Florence2020, an international conference on the history of nursing that will be held from 13 to 15 February.
Seen our love for nursing and soccer, we are trying to organize an international five-a-soccer tournament dedicated to nurses and student nurses; our purpose is to reach at least six teams from all over the world. We will invite nurses and student nurses associations, but the championship will be open to all those who will be interested.
On this page we will post news about the conference and about the steps we will take to recruit teams and organize the tournament.
So stay tuned, and wait for Nightingoal-Florence2020!
LEGGI TUTTO
Luigi Di Bartolomeo